20 Questions - Will Longden
In a slight departure for 20 Questions, we speak to Madison Saracen team manager, Will Longden, as he reflects on an outstanding season both at home and abroad.
What's your nickname?
On the team radios at events the mechanics call me Captain Bald …. Err, Never mind, let's stick with Will
How long have you been riding for?
37 years
Both the Madison Saracen Factory and Development teams have had outstanding seasons, did you expect to have this much success at the start of the season?
Yes, of course. We planned for it, we worked hard for it and you absolutely have to believe in each other and your abilities. I'm very, very proud of them all. This is where the hard work really begins though. It's easier to get to this level than it is to stay here.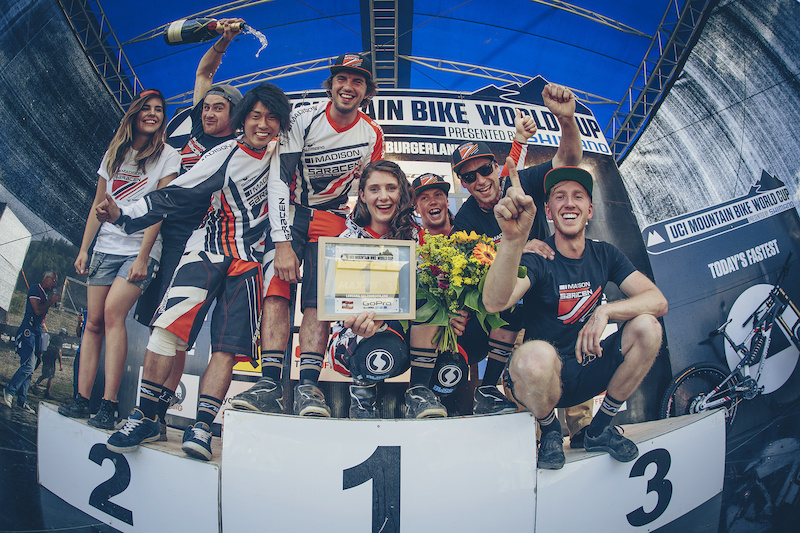 The race season is a busy time filled with travelling, will you be at home putting your feet up for a few weeks now that the season is over?
Hahaha…Not really, preparation for next season started in July and I'm also building a house and running a half marathon in two weeks. The team also has a 'best abs by Christmas' competition going on and I'm lagging behind.
What's your career highlight?
This interview
What was your favourite moment of the season?
My favourite moment from the season was the Meribel World Cup. For Manon to hold it together and take the World Cup overall was a great achievement. There were other riders making excuses and a few in the media who said she would choke and lose it at the last race. She let her riding do the talking. Also the same weekend Matt won qualifying and came within 0.3 seconds of winning his first World Cup, putting Madison Saracen on the men's World Cup podium. I've seen his progress from a young boy on the MBUK team to one of the best riders in the world and to be a part of a team that achieved that in one weekend made all the hard work worth while.
What's your favourite event?
World Championships
As one of the most successful teams on the circuit you have access to some kit, such as the Fox RAD prototypes, that others don't – is that something that you as a team manager see as a key part of the teams continuing success?
It's important for any race team at this level to be at the cutting edge of technology. Working with all our like-minded companies and sponsors is fantastic and really builds confidence in the riders, giving them the belief that we can get the bike handling at it's very best. This has benefits for everyone. After all they are prototype products, so not quite ready for the market. In pushing to get the best performance possible in the toughest conditions, the product improves for the end user, the customers buying the finished product. It's really satisfying to be a part of this process.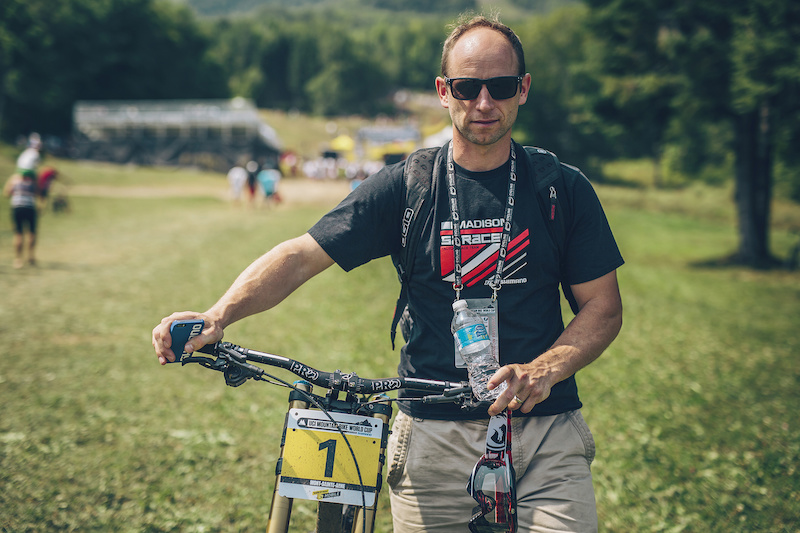 What's your favourite bit of kit?
Shimano SPD pedals. Revolutionary, although taken for granted these days.
Who or what is your biggest inspiration?
I'm lucky to be surrounded by young athletes who are working hard to achieve their goals and dreams. It's easy to be inspired by them to do my best. I've been in their shoes, so it' great to be able to pass on my experiences and hopefully help them to fulfil their potential.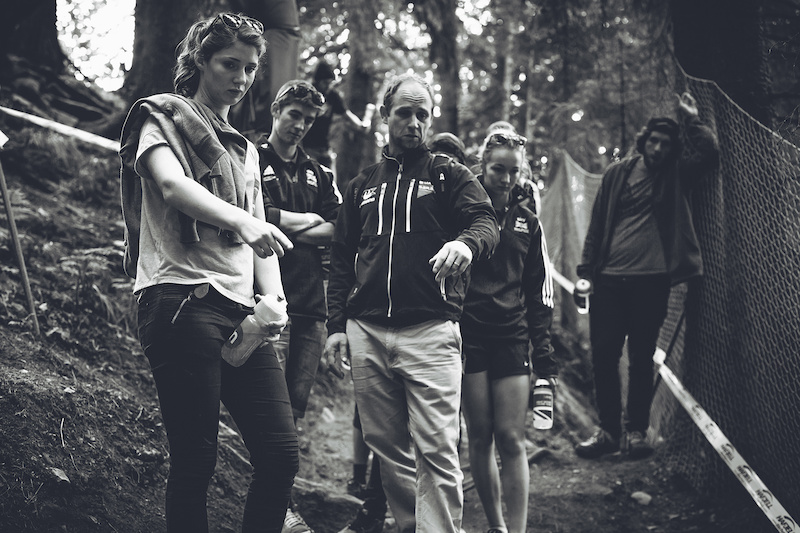 All of your riders have had their best season to date, how much of this do you feel is influenced by the dynamic of the team?
It played a part for sure. It's not enough to have natural talent, you also need to be dedicated and self motivated as a racer. The whole team now is in it for the same reason. We don't go on holiday, we go to work. It's made a big difference. The success of one team rider definitely motivates the others. After all, the first rules in (proper) sport are, 1. Beat your teammate. 2. Beat everyone else. Haha… They each have very different personalities but it seems to make for a good balance and atmosphere at the races.
What's your biggest indulgence?
Either the swimming pool or the Ferrari I guess. One of them has to go though, the maintenance is killing me…
What's your favourite destination?
I look forward to Mt St Anne in Quebec, Canada every year. After 18 consecutive years of racing there it feels like a home from home. Some great memories.
What can you not live without?
My wife, my little girl… and racing.
What music are you listening to at the moment?
You'd have to ask the team mechanics… I have no idea what it is they pipe through the team truck speakers. It makes my ears bleed… Matt Simmonds has a cracking 80's playlist for his warm up though, can't go wrong with a bit of 80's.
The team have been instrumental in developing the Madison Clothing Alpine range, in addition to the obvious progression of the Saracen Myst – do you think that being an integral part of product development is attractive to potential team members?
For any professional rider, it's the bread and butter of their job, along with marketing the products they represent. So any potential team rider would need to have the ability to work with the brands in this way. We are lucky to have a mix of experience and now youthful enthusiasm to put in the mixing pot of development for the bikes and clothing. Not to mention some awesome design teams at the foundation of it all.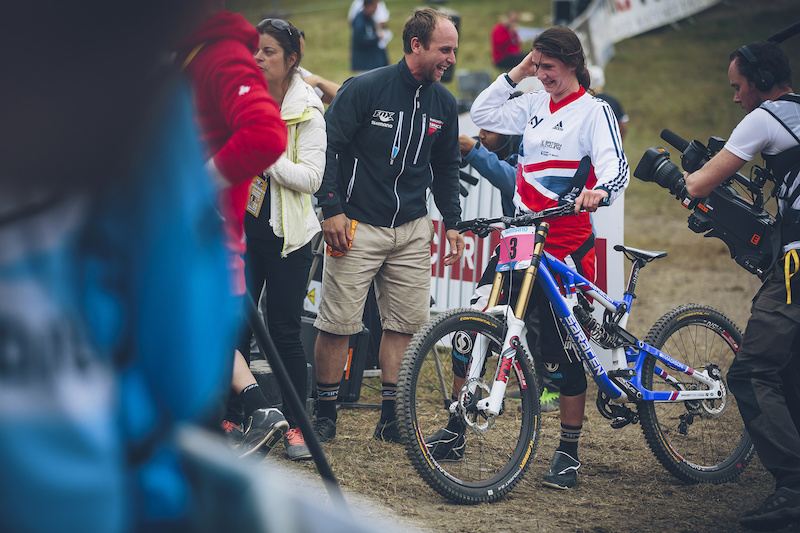 The Madison Saracen team has gone from being a larger, development style team to a smaller fully fledged DH team with the addition this year of a dedication Development team. Manon Carpenter started her career proper on Madison Saracen in its inaugural year, presumably the goal with now having a dedicated Development team is to try and repeat that success?
The team always has an eye on development of riders, especially UK riders. So although the Factory team is now all Elite riders, they are all riders that we see have the potential to improve and develop with the support we can offer them. Looking to the Madison Saracen Development Team, we wanted to make sure we had an eye on the future of the sport, which in some ways does go back to the original team dynamic and yes, we would be delighted if one of them can go on to achieve international success.
You still occasionally don a number board and this year saw you win the Vets category at the National Champs. Do you miss racing regularly?
Yes, every single day. It's all I did from being 5-6 years old. I love what I do now though and am extremely grateful for the opportunity to stay in the sport this way. Sometimes I think I put way more effort into these guys' careers than I did my own! They rewarded me well this year though bless 'em.
You competed in 4X for a number of years – do you think the multi-rider race format will return or do you think we'll see the return of Dual Slalom given its popularity over the pond?
The only time you see dual slalom is at Crankworx and Sea Otter, which is great, it makes for a fun, occasional racing format. I I think the issue with 4X is it doesn't have mountain biking at its foundation. DH and XC racing are derivatives of riding/racing on a mountain. So 4X appeals to a different category of people. It has its place for sure but it became far less appealing to MTB fans once the novelty wore off for the World's fastest DH racers and 4X (inevitably) became a specialist discipline. It continues to have good numbers of riders in the UK and Eastern Europe but at UCI World Championships, it's far from the spectacle it once was.
What does the off-season hold for Madison Saracen?
First of all a little down time for the riders, rest, recovery, then back to the hard work. Preparation for next season. For the team staff, it's all about getting the support network together and organising travel plans, so everybody knows exactly where we are going and what we are doing everyday of the race season next year. After that's organised, it's training camps through the winter and testing bikes. I'll have all battle plans drawn up by the end of October. The only thing that's off in the off-season is the racing; everything else has to be full steam ahead.